Professional and International
Anyone acquiring or financing real estate needs an expert appraisal of the subject property. For a sound and transparent appraisal, valuers with many years of professional experience and the appropriate expertise are required. HypZert guarantees both of these.
HypZert GmbH is an association of the leading organisations within the German finance industry. Since 1996, we have been certifying real estate appraisers in accordance the demanding and internationally recognised criteria of ISO/IEC 17024. This allows HypZert to ensure maximum comparability and transparency in real estate markets.
We place high demands on appraisers who wish to be certified by HypZert. We expect technical and commercial knowledge, a professional approach to work, many years of practical experience, strict adherence to professional standards and financial expertise.
We also set ourselves demanding targets for our own work. We promote and ensure professional standards for the determination of real estate market and mortgage lending values, so that the valuation competence of our HypZert appraisers is publicly recognised and rewarded accordingly. We also argue for the autonomy of the mortgage lending value, and internationally we are committed to the recognition of our certification across Europe. In addition, we continuously adapt our services to current conditions on the real estate market.
HypZert GmbH is a leading company in the certification of real estate appraisers under ISO/IEC 17024 in Germany. Our certification enjoys an excellent reputation, including abroad.
---
Contact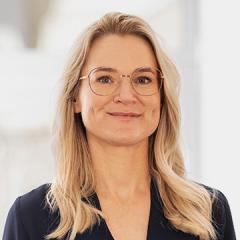 Tanja Reiß
Managing Director and Deputy Manager of Certification Body